Dance is so much more than choreography.
Dance is an art form that teaches us how to communicate through the unspoken language of physical touch. Our focus at Artistica Ballroom Dance Studio is to teach you tools of communication to achieve great partnerships with yourself and others, on and off the dance floor.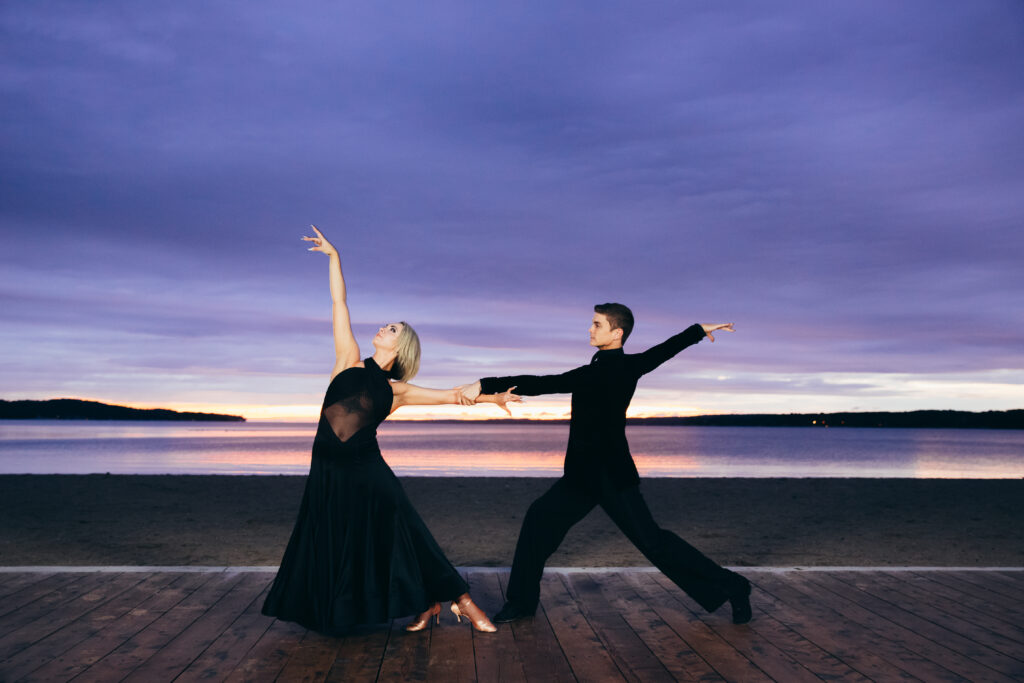 Ballroom & Smooth
Whether you choose to learn International Ballroom or American Smooth, both styles include dances like Waltz, Tango, Foxtrot, and Viennese Waltz. These dances can be characterized as classical, traditional, poised, regal, and elegant. This style of dance encourages you to learn some of the most intricate forms of communication and partnering all while developing fantastic posture, balance, agility, and excellent poise.
Latin & Rhythm
Fast, intricate, full of body rhythm. If you are looking to enhance your cardio, and strengthen your core and feet all while listening to fun, exciting, and energetic music, this style of dance is for you. From Cha Cha to Mambo or Samba to Jive Latin dancing will get your heart rate up and will leave you sweaty and satisfied. The best workout for your whole body.
Club Dances
Club dances are the home to social dancing and are some of the trendiest styles of dance today. The main focus in these dances is partnership and communication in a true lead-and-follow format. Aside from learning figures, you will learn skills to be able to lead and follow any step in dances such as Salsa, Bachata, West Coast Swing, Hustle, Argentine Tango, and Night Club Two Step.